Anastasia Condominiums Rental Amenities
Enjoy Every Moment Of Your St. Augustine Beach Vacation!
Anastasia Condos is the tallest oceanfront condominium complex on St. Augustine Beach (7 floors) with 3 elevators to get you to the beach, pool, or rental condo quickly. Restaurants, shopping, and grocery stores are nearby with sidewalks that allow a leisurely walk to these sites. You are only a short drive to the St Augustine Lighthouse and Alligator Farm.  There is so much to do and see in St. Augustine FL, you will want to make reservations for your next vacation before you leave! 
The well-furnished St. Augustine rental condos in our oceanfront complex offer a wide range of amenities including cable TV, coffee maker, dishwasher, stove, refrigerator, microwave, washer/dryer, and all linens. All of our condos have high-speed wireless internet or DSL lines and wireless internet is available poolside.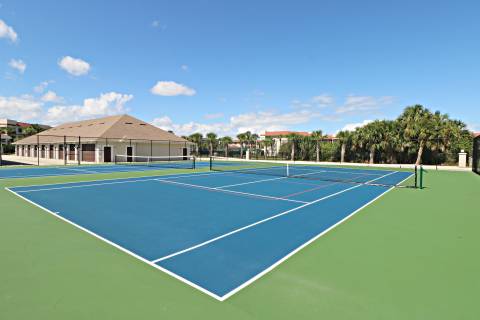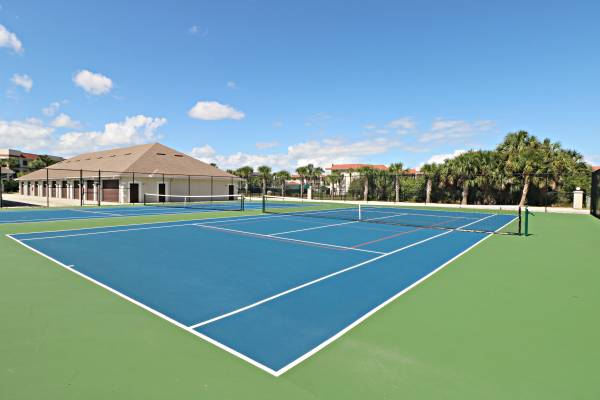 Anastasia Condos also features:
Gated security access to the condominiums from the street or the beach
A fully lit parking area
2 tennis courts
A large outdoor heated pool and patio area with lounges, chairs, tables, and umbrellas
Covered area poolside with overhead fans to stay cool and out of the sun
Poolside wireless internet access
A sundeck and gazebo on the walkway to the beach
A simple car wash for salt and sand removal
Beautifully landscaped grounds
Miles of wide sandy white beaches
During the winter months, we have lots of activities in our oceanfront club room, including Potlucks, Holiday Parties, and yoga sessions.