Marineland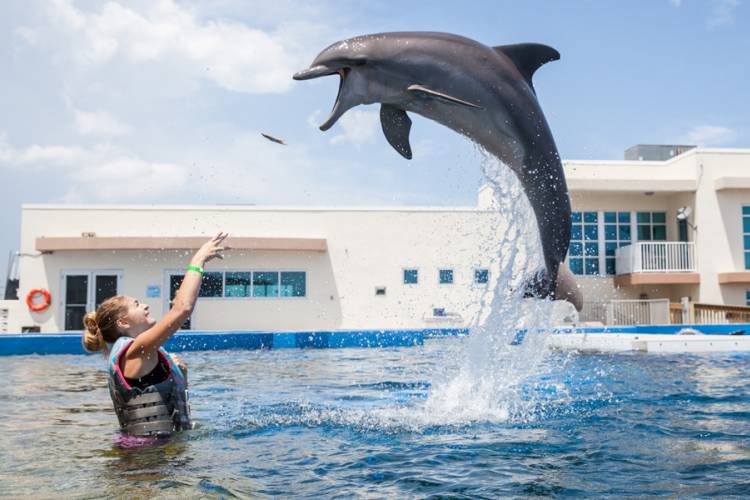 Experience what it's like to be a dolphin trainer at Marineland St. Augustine!  Marineland is the world's first oceanarium, founded over 80 years ago.  Guests have the opportunity to view and interact with dolphins, including swimming with and training them, in an oceanfront setting.  Learn about these majestic marine creatures and take the opportunity to upgrade your experience with a once in a lifetime encounter.
Tours and presentations are available throughout the day and general admission is included with any purchase of an interactive encounter.
General Admission
Adults:  $22.95 + tax
Senior (55+): $21.95 + tax
Child (5-11): $13.95 + tax
Young Child (4 and under): FREE
Interactive Dolphin Encounters range from $59 + tax to $249 + tax depending upon the activity.