St. Augustine Eco Tours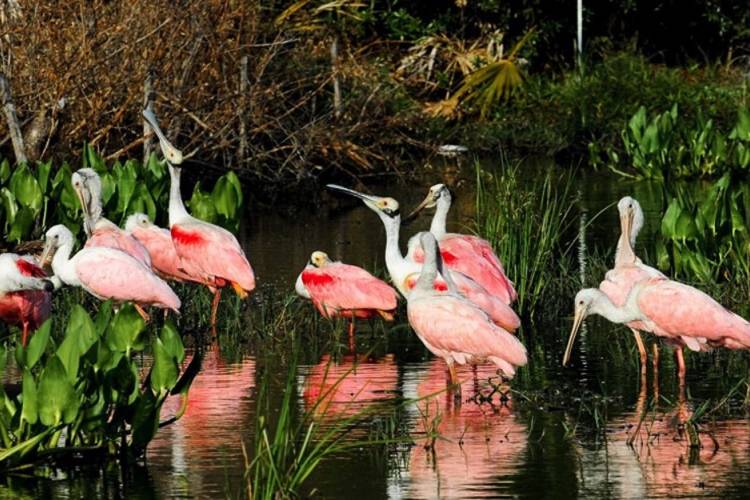 St. Augustine Eco Tours offers a variety of tour options, including boating expeditions, sailing trips, kayak tours, and more to learn about the local flora and fauna of St. Augustine. It's common to see dolphins and aquatic birds on all types of adventures with St. Augustine Eco Tours. 
If you're planning a boating expedition, you have several options to choose from based on what you'd like to see. Dolphin, Birding & Nature Tour, Photography Tour, and Beachcombing Tour are a few of the most popular options. Kayak Adventures are great for all skill levels, so even brand new beginners will enjoy this tour. 
St. Augustine Eco Tours also offers options for private tours if you're visiting St. Augustine with a group. It's the perfect way to enjoy a beautiful day on the water and a chance to see some wildlife!
St. Augustine Eco Tours Information
Address: 111 Avenida Menendez, St. Augustine, FL 32084
Phone: 904-377-7245
Hours: Open daily 8 a.m. - 6 p.m.
Learn more about St. Augustine Eco Tours