Most Popular Games to Play on the Beach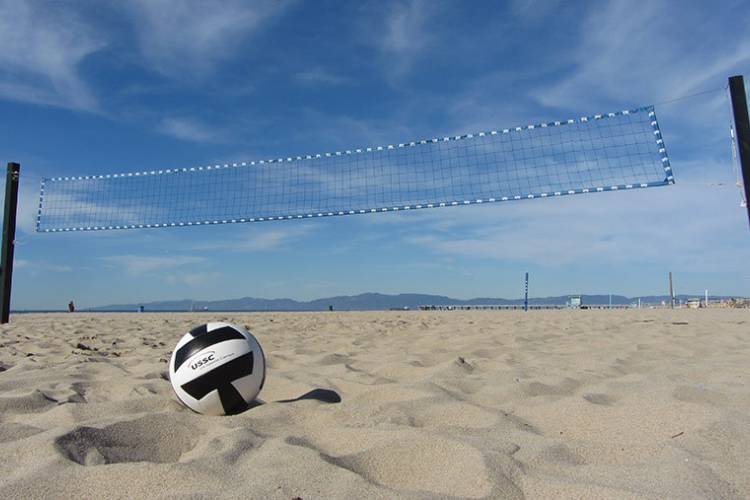 We know that most people come to St. Augustine to visit our beautiful white sand beaches. Below are a few games you might want to bring along for the family to play while on the beach.
  Tidal Ball- This game works best with 4 players you make 2 holes about 10 paces apart and dig a small trench behind each hole. Each player must roll the ball to try to make it into the hole. If you make it into the hole that's 3 points if you make it into the trench, it's 1 point. Play till the first team hits 21. The best part about this game is that it's very compact and light weight fitting into most beach bags.
   Beach Volleyball- A personal favorite. The best part about this game is that everyone already knows how to play. Make it easy to carry by getting a collapsible/portable net set. Then head off to your next out door adventure. 
   Find & Seek- This game is perfect for families with younger kids. The cards tell you what you're looking for and you send each child out to find it. It's designed for ages three and up. It also serves as an education beach game that will have children learning as they have fun in the sand. For older kids you can make it more interesting by keeping score of the first one back with the item.
     Ring Toss- This game is one of the best beach games for kids on our list. But adults are sure to love it too! The game is super simple as you're just taking the various rigs and aiming to land them on the wooden pegs. But adults can appreciate the game's competitive opportunities as different wooden pegs are worth different amounts of points. Making for skill to be rewarded and strategy to be encouraged.
Whether you're at the beach to relax or seeking a thrilling experience, be sure to enjoy these games while on vacation in St. Augustine Florida. If you haven't booked your summer vacation, be sure to book now—our vacation rental condos are going fast!