The Best Eco-Tours in St. Augustine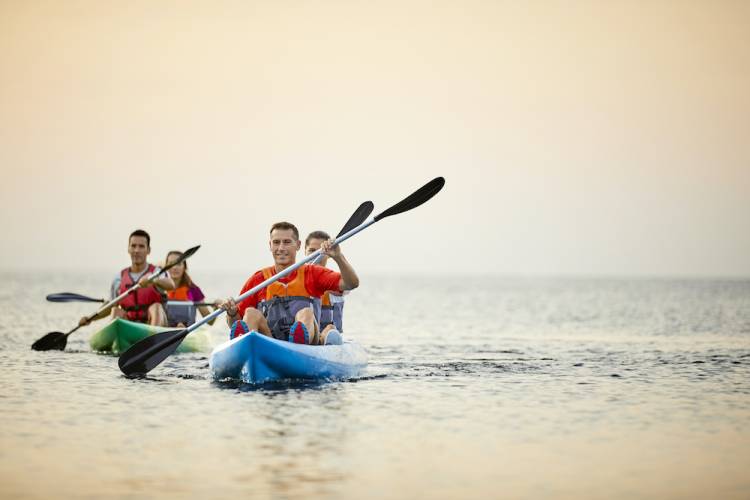 The best way to see St. Augustine is through the eyes of a naturalist! Booking an eco-tour can be a great way to get outdoors, enjoy the scenery, and learn more about the flora and fauna in the St. Augustine area. Get out on the water or journey along a hiking trail as you take in the scenery of Northern Florida.
Boating Expeditions  
Hop aboard a boating expedition to catch sight of local creatures and beautiful scenery. Eco-tours in the area offer a variety of trips from dolphin watching tours and birding trips to more specialized trips especially for photography and beachcombing. Each tour is led by a naturalist who will offer interesting information on the natural environments you explore. St. Augustine Eco-Tours explore the rivers and creeks in the area while allowing guests to catch sight of dolphins and marine life and historic sights. 
Ripple Effect Adventure Outfitters even offer a tour on a vegetable oil powered boat! These eco-boat tours take you through Matanzas Inlet, a picturesque coastline where the Matanzas Estuary meets the Atlantic Ocean. 
Sailing 
For a more slow-paced day on the water, hop aboard a sailing charter with St. Augustine Eco Tours that will take you on a 2-hour trip. As you cruise through the waters, enjoy the ocean breeze and keep a lookout for dolphins and beautiful birds. For a more intimate experience, book a private tour that can accommodate up to 6 guests. 
Kayaking 
To navigate the waters yourself, book a kayaking expedition! St. Augustine Eco Tours features 2-hour guided kayak tours that will pass by Castillo de San Marcos and into the marshlands of the historic mission.  
With Ripple Effect Adventure Outfitters, you can take your pick of tours through the Guana River and Dykes State Park. On a Marineland kayaking tour you will explore the Matanzas River Estuary either during the day or on a sunset tour!  
Hiking 
You can also enjoy the great outdoors on foot! Take in the scenery as you enjoy a hike through one of the many trails that can be found in the area. 
Anastasia State Park boasts 1,600 acres of beaches, sand dunes, and marshes. Spend a morning or afternoon exploring the Ancient Dunes Nature Trail and be on the lookout for wading birds, ospreys, and even eagles!  
You can also take a hike through the GTM Reserve, which features hiking trails on a peninsula that separates the Guano and Tolomato River.
Faver-Dykes State Park is home to the Pine Loop Trail where you can stroll through oak hammocks as well as Pellicer Creek where you can hop in a canoe and paddle the day away.  
Find the perfect home-away-from-home in an Anastasia Condo! With 2- and 3-bedroom condos, this oceanfront condo community is the perfect place to enjoy coastal relaxation. Browse our vacation rentals today!